Every product has its advantages and disadvantages. The same goes for surgical masks and N95 respirators. Surgical masks and N95 respirators are considered among the best when it comes to protection from COVID-19. The protection it can give is high, but stocks can't keep up with everyone. Due to the high demand, the Australian government and the World Health Organization advised people to let health workers get the stocks instead.

On the other hand, yes, the mighty disposable surgical mask can also protect us. However, it's all single-use. If not properly disposed of, it can heavily affect our environment and animals. It's suggested that people who don't work in health facilities use a reusable mask instead of surgical masks. But are reusable masks, such as a cloth mask, a good alternative?
---
What is a Reusable Face Mask?
Reusable masks are masks that you can wash after use and reuse and are often made with breathable fabric.
Also, reusable masks are not a substitute for social distancing, but it protects yourself and others. It's important to take note that wearing masks outside shows that you respect others and their safety.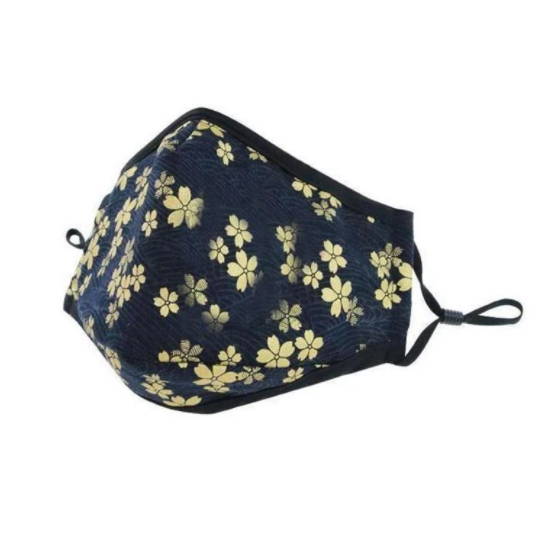 Is Reusable Masks a Good Option to Use?
How to Choose the Best Reusable Face Mask?
There are different types of reusable face masks to choose from, such as Bandana, Homemade Cloth Mask, T-Shirt Masks, Neck Gaitors and Store-bought Face Mask. All of these masks offer protection. However, not all masks as made equal. With all these face masks you can choose from, how would you know which is the best among the best?
It's recommended that reusable masks should have these qualities:
It should snugly fit around your nose and chin
There shouldn't be gaps around the sides of the face mask
It should be made with a breathable and tightly worn fabric
It should have two to three layers, preferably a non-woven, non-absorbent material for the middle layer, absorbent material for the inner layer and non-absorbent material for the outer layer
Masks with inner filter pockets are also recommended
It's important to consider these qualities before buying a mask. This is because a mask that doesn't snugly fit around your nose and chin will not work as intended. The same goes for masks with holes. Leaving holes only give way for particles to enter your mask and let you breathe it in. On the other hand, masks that are too tight or use a non-breathable material will make it hard for you to breathe.

CDC's scientific brief mentioned important points about a cloth mask, saying that a multi-layer cloth mask can block fine and large particles from other people and the environment with high efficiency. Another thing to note of is that the brief is that cloth masks reduce the wearer's exposure from particles through filtration.
Reusable Face Masks are Good for the Environment
Aside from protection, using reusable masks also has a positive impact on the environment. If not disposed of properly, single-used masks can cause harm to the environment, people and animals. It starts a risk of spreading the coronavirus to waste collectors, bystanders and litter pickers.
As for animals, littered face masks can trick them into thinking that it's their prey, which in turn can hurt or choke them. It can also cause malnourishment if they swallow a part of the face mask, while the loops can entangle them. Learn how to dispose of masks properly to avoid these circumstances.
Protect Everyone You Love
The bottom line is that cloth masks, with breathable materials and double to triple layers, can protect you from fine to large particles with high efficiency. Not only that, choosing reusable cloth maks allows our healthcare centres to have more stock of surgical face masks as well as decreasing face mask waste on the environment.
It shows that wearing reusable face masks is one of the best alternatives for surgical face masks. Just make sure you properly wash your reusable masks and bring an extra one whenever you stay outside for hours.

Give the gift of protection to your family and friends. Clear Collective has a wide selection of reusable Australian designer face masks you can wear all day, every day. All of our cloth masks are comfortable, environment-friendly, skin-friendly, washable, have up to three layers of protection and come in beautiful designs. See the whole collection of our reusable cloth masks here and protect your family whenever you leave the house.